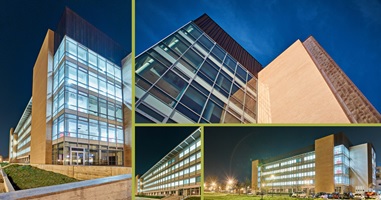 Tuesday, January 14, 2020
A captivating challenge for NBI S.p.A. in which to implement the most advanced ordinary and extraordinary management, management and maintenance solutions for hospitals and healthcare facilities of which it is the industry leader.
It is in this spirit that the Bolognese NBI S.p.A. (100% Astaldi Group), specializing in Plant Engineering and Operations & Maintenance, will conduct the multi-service maintenance of 6 hospitals and 87 non-hospital facilities of the AUSL-IRCCS of Reggio Emilia.
NBI, temporary grouping company with Bosch Energy and Building Solutions Italy S.r.l. the parent company agent, will carry out the assignment for nine years together with the partners of the RTI, dedicating primarily to the significant energy efficiency of the buildings, the supply of thermal carriers and global service activities with high technological content.