I CARE: The way we work and build.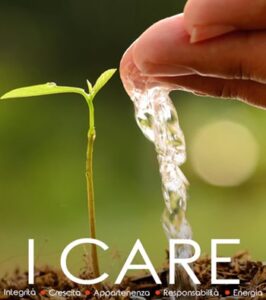 We are guided by such values as Integrity, Growth, sense of Belonging, Responsibility and Energy.
What does I CARE stand for?
By method: I CARE represents a simple and immediate way of keeping the values it expresses alive in the minds of everyone.
By essence: I CARE stands for a sixth value that demonstrates the care and sensitivity with which all NBI employees perform their work and interact with all stakeholders (customers, collaborators, fellow workers, etc.).
What is the common message?
I CARE  is a demonstration of the care and sensitivity we invest in anything we do.