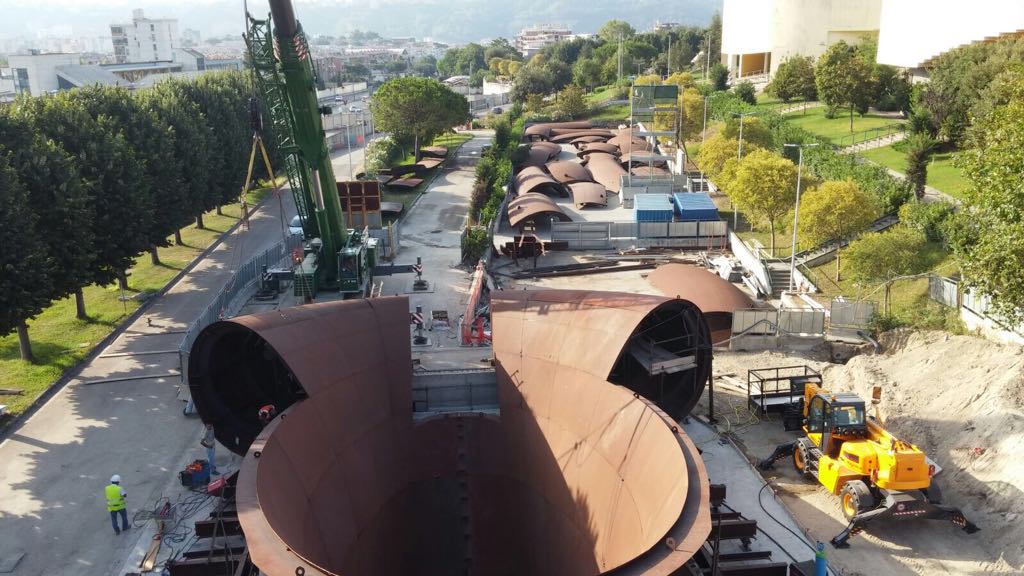 Tuesday, February 11, 2020
New order for NBI S.p.A. in the infrastructure sector. The Bolognese company specialized in industrial and civil plant engineering has been entrusted with the works to complete the plants and new additional works in the Naples Metro. The contract will take place along the Monte Sant'Angelo link, which is the first section of Line 7 of the Neapolitan metro (in the photo: megasculpture by Sir Anish Kapoor, British sculptor and architect, at the entrance to the Monte Sant'Angelo metro) .
At the service of the local university center (Departments of Economics, Chemistry, Physics and Mathematics, Biology), that of Monte Sant'Angelo will become the link between the Circumflegrea and Cumana railways - which start from the heart of Naples - with the western area of ​​the cities in the Soccavo and Fuorigrotta districts.
The new order of NBI, entrusted by Astaldi S.p.A., has a value of 4,860,000 euros and includes the supply of materials and equipment necessary for the completion of electrical, mechanical and special systems as well as the realization of some additional works.
In addition, for this order NBI will take care of the technical-administrative management which includes support for the construction design, drafting of the "As Built" projects for commissioning the systems, for testing and anything else necessary for their correct operation.