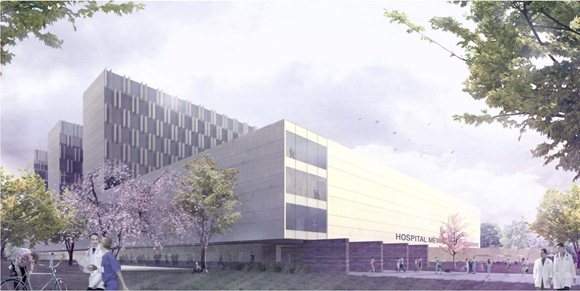 Friday, September 8, 2017
NBI S.p.A. is to build the mechanical, technological, electrical and specialised systems for the Western Metropolitan Hospital in Santiago, Chile.
The contract, worth 40 million euro, covers the design, building and commissioning of all the systems in the hospital, which is divided into three interconnected 10-floor blocks, has a  120,000 square metre total floor area, and 523 beds.
Once work has been completed, a 15-year system maintenance and management contract with NBI, worth 45 million euro, will take effect.
The Western Metropolitan Hospital project is part of a company growth plan aimed at the international markets and is an important acknowledgement of NBI's world leadership position.