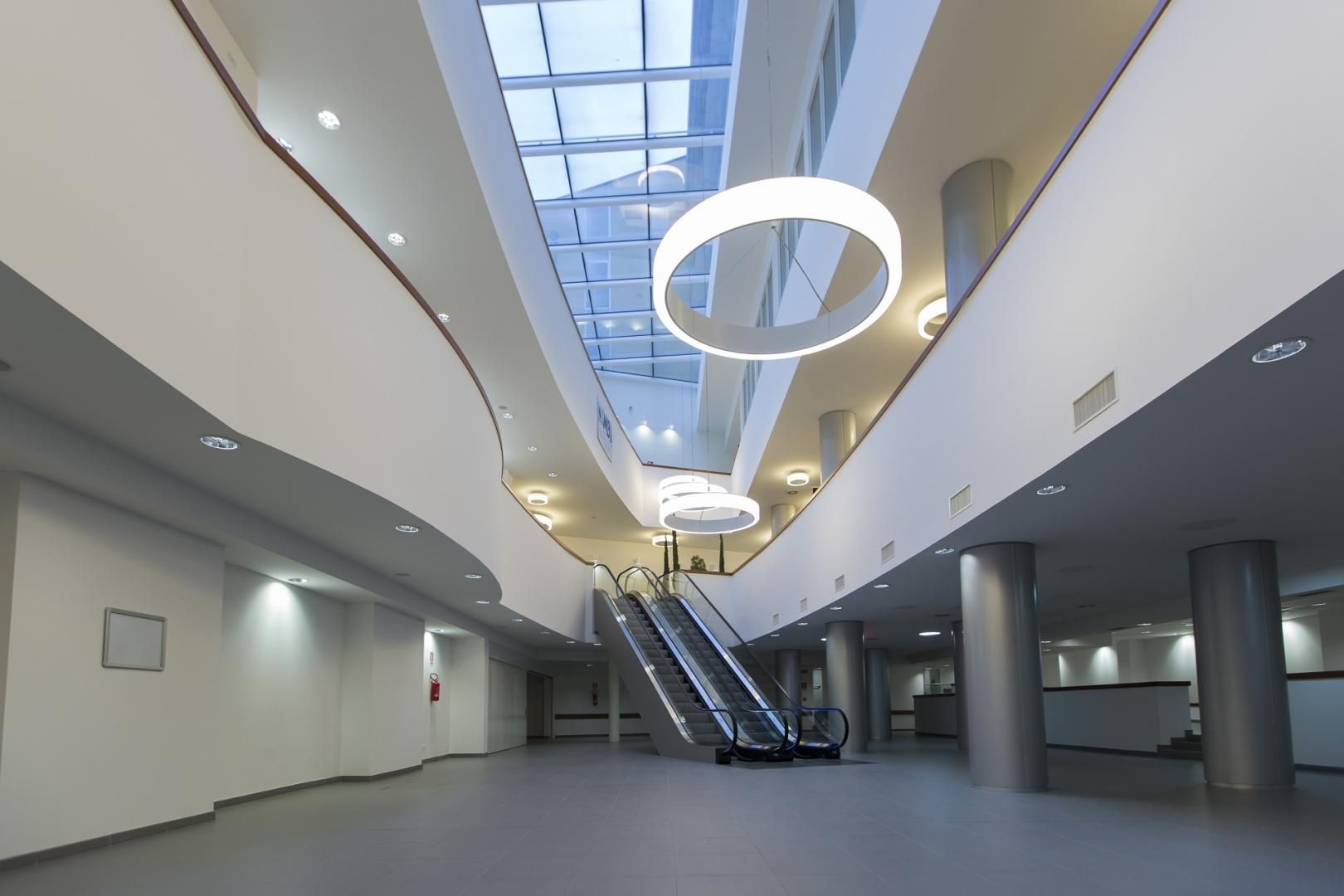 Thursday, January 13, 2022
Florence, January 7, 2022 - A new block of almost 10 thousand square metres, with over 150 new beds, for ordinary, intensive and sub-intensive care. The new Block F is a 5 storey building (plus basement) for hospitalization, which will contribute to assisting COVID patients. It was delivered recently to the Hospital Management of the "Azienda Ospedaliero-Universitaria" Careggi, in Florence by NBI as Webuild subsidiary.
This significant work, for the "Servizio Sanitario della Regione Toscana" (Health Service of the Tuscany Region), completes the 12 Deas Building dedicated to clinical and surgical emergencies of the Trauma Center, also built by NBI. Block F completes the structure with new wards for patients, surgery and trauma hospitalizations. Other departments are currently being activated for Hematology and Bone Marrow Transplant purposes.
Works were carried out by the joint venture under the supervision of the "Azienda Careggi"  Management, and were designed to ensure safety, functionality and comfort, both for patients and healthcare professionals. The structures and systems were also adapted to the most advanced requirements of the new anti-COVID regulations: ordinary wards were conceived as sub-intensive wards. The medical gas supply systems were designed with flow rates and air changes, to ensure flexibility and ventilation capacity for patients in all health-assistance pathways in the new block. The data lines were also intensified in terms of their transmission capacity and data outlets, to ensure the activation of remote monitoring activities of patients.
Webuild has a track record that includes the design and construction of over 150 healthcare facilities globally: in Europe, the Middle East, South America, Africa and Asia. Among its completed projects is the "Ospedale dell'Angelo" in Mestre, a state-of-the-art facility, considered one of Europe's most beautiful hospitals. Among its projects under construction, the Etlik Integrated Health Campus in Ankara, in Turkey, a very modern health centre of 1.1 million square metres, which will become one of the largest in the world as well as the Monopoli-Fasano Hospital, an example of green architecture and a premium health centre for Southern Italy.