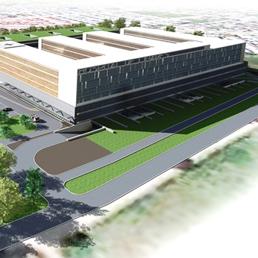 Tuesday, November 28, 2017
The Astaldi Group is the winner of the EUR 140 million construction contract (CLP 103 billion, 100% Astaldi) to build the Linares Hospital in Chile.
The EPC Contract calls for the design and construction of a new healthcare facility in the centre of the city of Linares, in the Maule Region. The new complex will provide 329 beds and 11 operating rooms, over a total area of about 87,000 square metres distributed in an 8-storey building, including an underground level.
The systems will be built by NBI, the Astaldi Group Company specialised in plant engineering. The work is to have a duration of slightly over 6 years, with design to begin before the end of 2017.
The Customer is Chile's Ministry of Health, and the works will be financed with State funds.