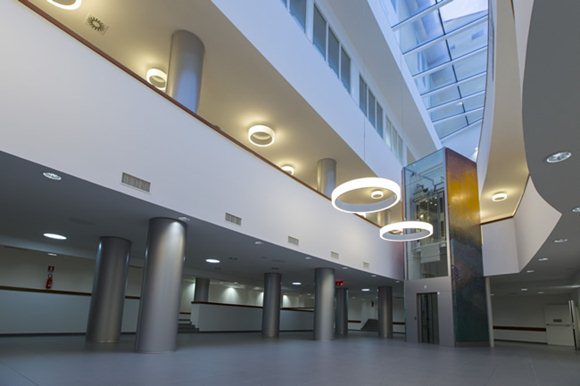 In the presence of Prime Minister Paolo Gentiloni, Minister of Health Beatrice Lorenzin, Governor of Tuscany Enrico Rossi, and the city Chief of Health Services, Stefania Saccardi, the new Trauma Centre at the Careggi Hospital, Florence, was inaugurated on 6 April 2017.
This is a great achievement for NBI S.p.A., the company assigned to manage this entire project – which is one of the largest demolition and reconstruction works performed while keeping hospital wards open and operating. The opening of the Trauma Centre and of the new Emergency Room completes the third phase of this project.
Completed so far are the Departmental Diagnostics, Emergency Diagnostics, Dialysis, Diagnostic Radiology, and Orthopaedic Emergency wards, as well as the Trauma Centre, for a total floor area of 5,000 sq m.
Currently nearing completion are the car parks and road system, while by year's end the 3,500 sq m Surgery Ward is to be completed as well, with 14 new operating rooms.